The most romantic day of the year, Valentine's Day, is upon us. You want something special, don't you?
Someone on this day will declare his love, someone to propose, someone just enjoy the holiday, and someone who does not have a couple, will spend this time as cool as possible.
So let's see where you can break away for a vacation literally for a couple of days so that it will be remembered for a lifetime.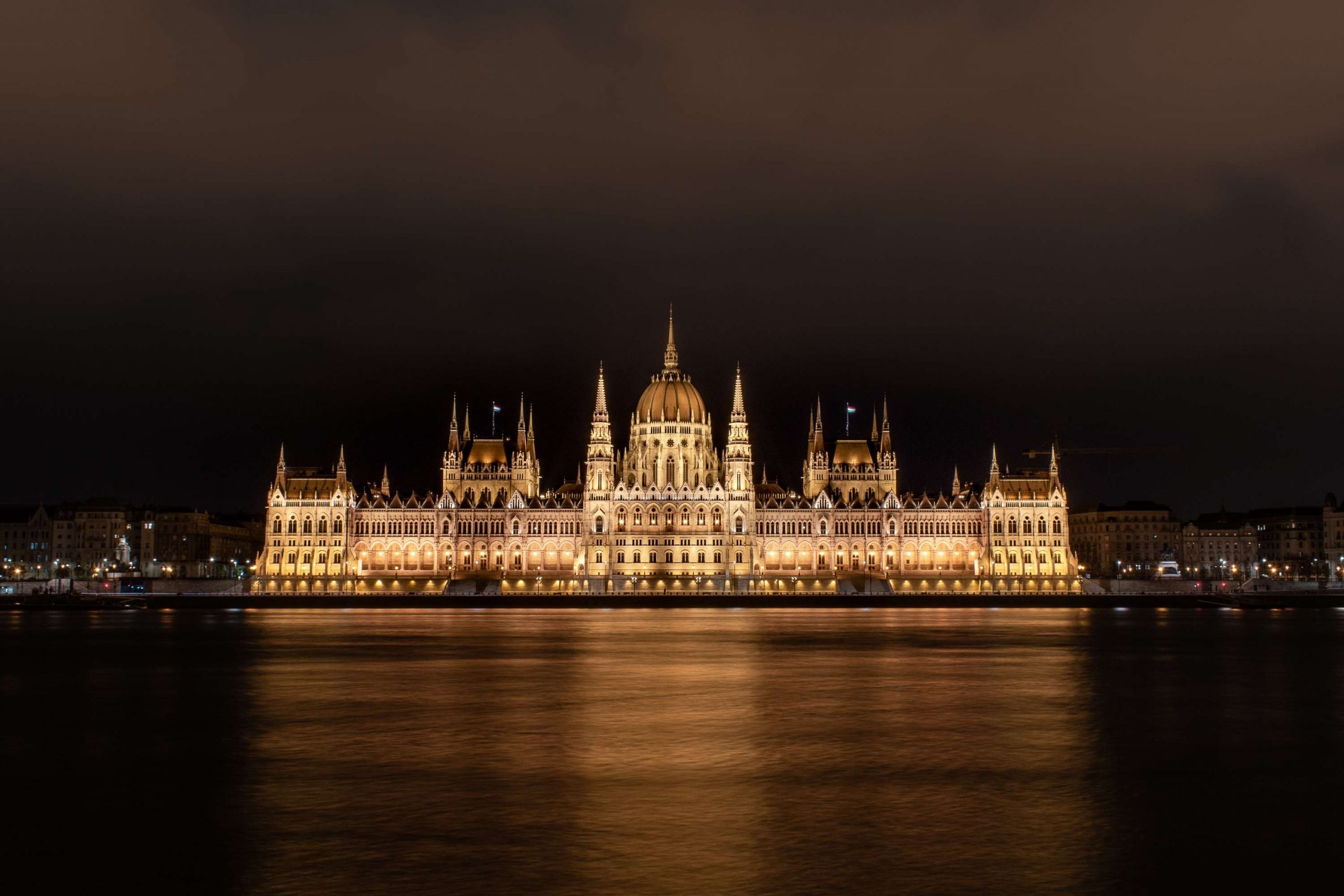 7th place
Budapest, Hungary
An evening boat ride along the Danube, sparkling champagne, the unbelievably beautiful luminous buildings along the river, pleasant music and the two of you together. This night could be one of the most romantic nights of your life!
Afterwards, don't forget to stop by First Strudel House of Pest in the heart of the capital. It is what is considered the best in strudel making. The smell of hot, soft strudels for every taste will transport you to a world of tranquility and slightly sweeten the evening.
And the next day, take a walk along the bridges and promenade – a truly romantic weekend is assured!
6th place
Cyprus
It is on this island where, according to legend, Aphrodite emerged from the foam. There is a place (Aphrodite's beach, near Paphos) where, according to legend, a couple who swims there will be together forever.
And if it so happens that you are alone, without a couple, then bypassing one of the stones (stone of Aphrodite, which has special power) and spending near it a certain ritual, you can later meet true love.
Of course, in February to swim a little cool (air temperature will be about 15-17 degrees Celsius, and the sea is also about 17 degrees). But the beauty and emotion will replace bathing by 100%.
Cyprus really is a very beautiful island. Each location is a real delight. And imagine if you spend a weekend there with your significant other? With a cup of coffee (read wine) in a local restaurant overlooking the sea. Wouldn't that be wonderful, hmm?
5th place
о. Bali, Indonesia
Of course you can hardly fly there for a weekend, but it's the best idea to spend 10-12 days on the ocean, in the most magic place on the Earth!
Just imagine – an island immersed in the green, rice terraces, pools-infinity overlooking the jungle, open-air bathing, healthy breakfasts with exotic fruits, many impressive places "power", creative people and love, which seems to be everywhere.
There are incredibly beautiful sunsets, which you can meet on the ocean with your significant other, or, alone – in complete unity with nature. Absolute pleasure…
4th place
Austria's ski resorts
Snow-covered trails, hot mulled wine, downhill skiing, the smell of fresh pastries, wooden chalets in the mountains and a sea of romantic evenings… It seems that there are no cooler circumstances for a day in love!
And how many romantic movies were shot in the winter mountains, mmm … In short, you want the atmosphere – choose the mountains. But be careful, this winter we are not too spoiled with snow and some well-known resorts may not be so snowy. Before buying a tour, check with the manager, so there are no surprises:)
3rd place
Paris, France
Mmmm… L'amour, toujour… Love forever! In Paris, romance hovers literally at every turn. And on February 14, no need to say:) Everyone who was lucky enough to stay in this city talk about the "special" atmosphere. And we're not even mentioning the morning coffee and croissants at the local cafe:)
In Paris, you get a feeling of love, even if there is no love, you're surrounded by people of different nationality, spirituality, mood, there you'll gladly drink a glass of sparkling wine during the "lighting" Eiffel Tower, there – cozy streets with a view of the main attraction and so many great places that make your head spin from the beauty that is around.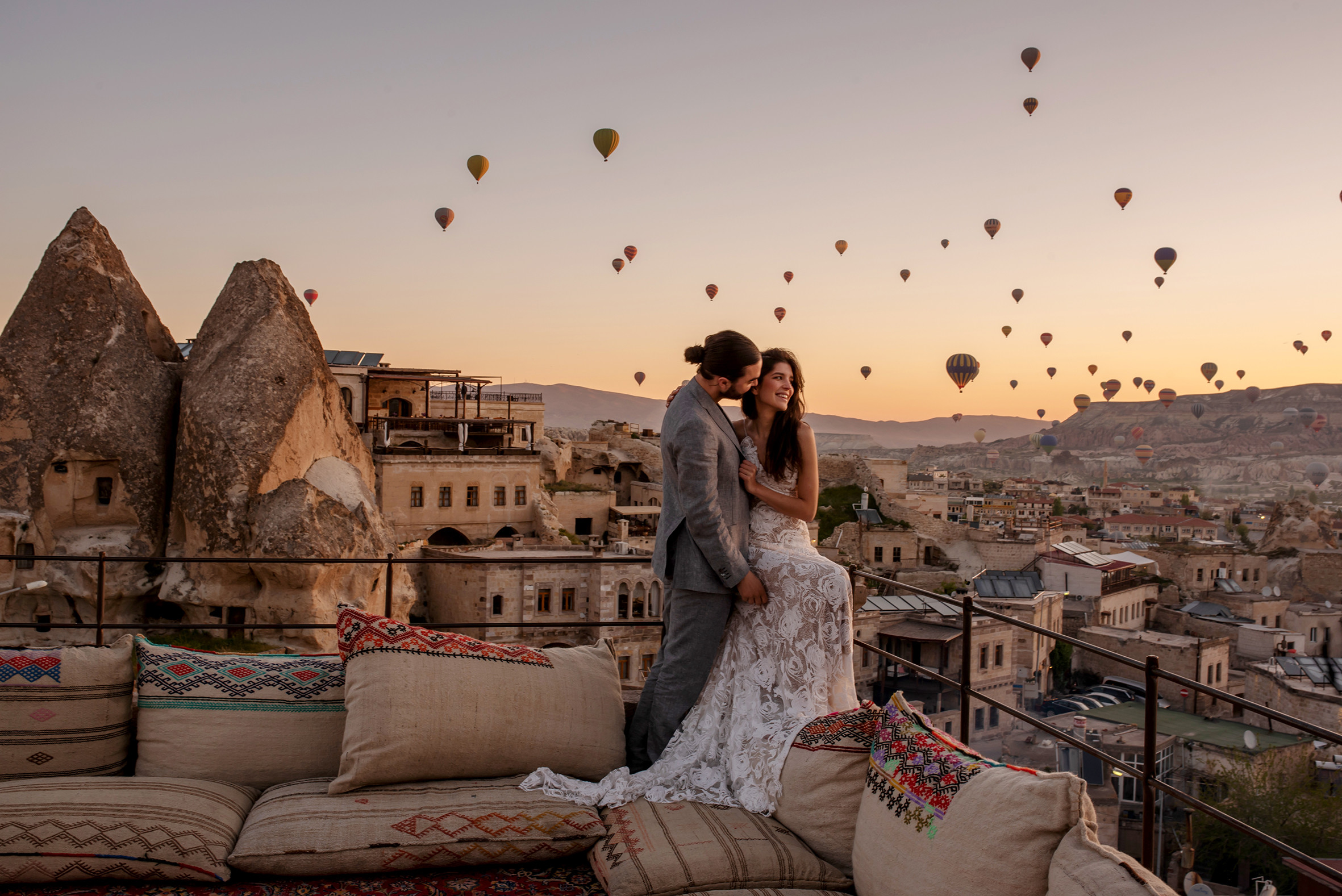 2nd place
Istanbul, Turkey
Oriental sweets and majestic mosques, Turkish coffee and unsurpassed cityscapes. Walks, atmospheric establishments, love, love and love again.
Plus, you can go from Istanbul to an insanely romantic place, Cappadocia. Wake up at 4 am to watch the sunrise in one of the most romantic places on the planet… Waking up has never been more fun. Anticipating stunning views of dozens of balloons in the air against a backdrop of gorgeous nature, would you want to oversleep the whole thing? No!
Once in this place, you will remember it for life! Here they confess in love, make proposals and many-many kisses, because looking at this beauty is impossible not to express their feelings!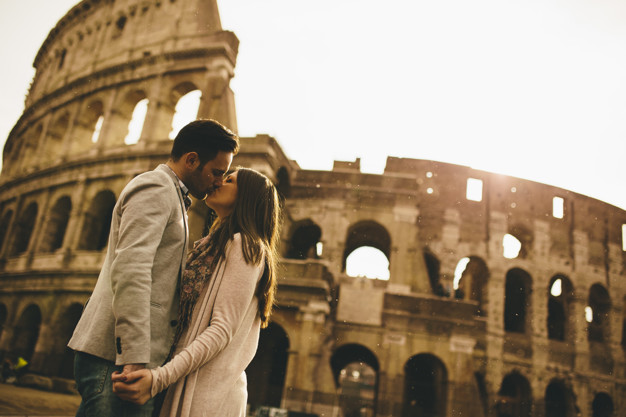 1st place
Rome, Italy
"Woolaaaaaree, oh-oh, cantaree, oh-oh-oh," sang Hipsey King in his song. Just imagine, as you and your significant other ride to it on the local moped along the narrow Roman streets, passing Venice Square, the Colosseum, the Pantheon. How to stop at a local gelateria to enjoy the most delicious ice cream in the world, and then after a walk in the sunny city (by the way, the weather forecast promises around +18 ° C) and incredibly comfortable streets, go to a local institution. For pasta, pizza, lasagna, or ravioli, it doesn't matter. Everything will be delicious, believe me.