The popularity of renting a villa on the sea is increasing with each tourist season. This is not surprising, because, going on vacation, everyone wants to get maximum comfort. In the hotel does not always manage to feel at home, especially while in another country. But having a whole house, where you can stay with the whole family, the rest becomes much more enjoyable.

Why Villas and Houses to Rent
Villa owners and management companies are well aware of the preferences and expectations of their guests, so when renting a villa at sea you can expect at least the same range of services that provide first-class hotels. This includes daily housekeeping, breakfast in the villa, pool cleaning service, free wi-fi, fitness room and other services.
Vacationing in a private villa implies a more personalized vacation. More space, the possibility of privacy even in high season, personalized services directly in the villa, the availability of kitchen facilities for cooking. The last point is especially relevant for those who need a special meal that can be prepared properly by yourself. In the hotel you can not always get such service.
Guests of the villa can count on concierge service 24/7. And it means that any service can be provided on request:
an in-house cook;
car rental with a driver;
Massage service;
delivery of products;
personal guide, etc.
Renting a villa for a family vacation
In addition to all the comfortable benefits of renting villas and houses is more profitable than staying in a hotel. Especially if you plan a family vacation with children or a trip to rest in a large group. Choosing, for example, renting a villa in Bali, you can plan your own time and have fun as you want. Another important advantage of renting a villa is that the area is fenced and protected from intruders. And this is an important point when traveling with children.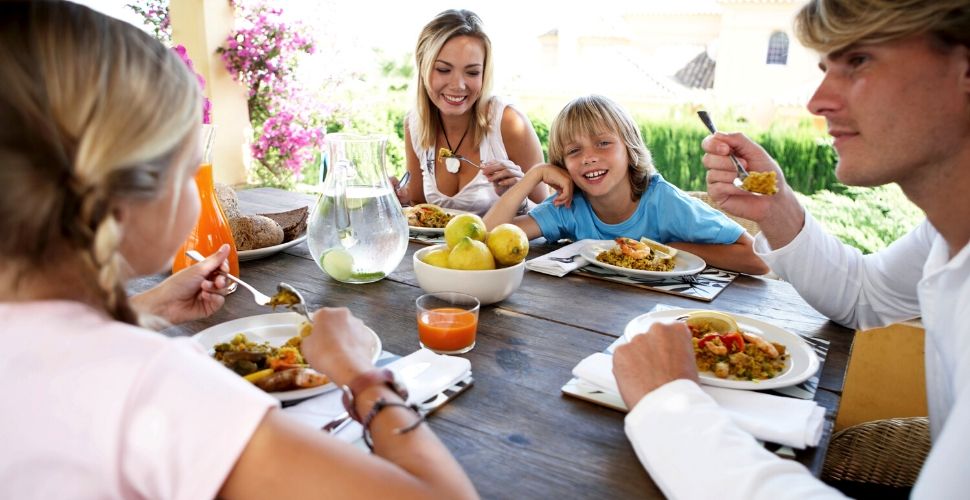 What to choose: rent a villa or book a hotel?
Let's start with personal space. Renting by the sea, for example, a luxury villa in Thailand with access to a secluded beach or a room in a five-star hotel with a view of the beach – which picture seems more tempting? Undoubtedly, a rented villa has much more personal space, especially if you compare its size to that of a hotel room.
What about the interior design? For the most part, hotel rooms are not distinguished by original interior design. For recreation, as a rule, provides everything you need, but, alas, about their own style and "chips" in interior design is thought about not every hotel. The same cannot be said about the villas. Each of them has its own style, often based on the culture and traditions of the country. And this is also a great opportunity not only to change the scenery, but also to learn about the country and even get some ideas for your home. For example, choosing to rent a villa in Turkey by the sea, you will definitely find one in the decor of which there are local motifs: Turkish fixtures, carpets, soft couches with lots of cushions, crockery, etc. Villa owners often engage qualified designers to furnish the house with taste.
Privacy. If you would like to remain unrecognized on vacation and exclude the possibility of meeting acquaintances, the choice should definitely be made to rent a house. Or you will have to look for a hotel, where the privacy of the guests is strictly monitored.
Infrastructure. There is often a spa, one or more restaurants on the territory of the hotel. These services are not included as part of the accommodation in the villa, but are organized so that you can get them with even more comfort. You can cook your own meals or have them delivered. Or spend the evening away from the villa and go to one of the local restaurants for dinner. The owner or manager of the villa will always tell you the best spa salons, and if you want and will arrange a massage at home.
It used to be thought that renting a beautiful cozy house on the beach is available only for the elite. Today, weighing the pros and cons of luxury rentals for the vacations, more and more tourists are choosing to stay in villas, bungalows and apartments. If you are looking for ideal accommodation for your next vacation, contact the experts of our company. Our database of villas in Bali in Indonesia, Thailand, Turkey, France and Italy allows you to pick up exactly the option that will make your vacation as comfortable and carefree as possible.