Egypt is one of the world's most popular diving and snorkeling destinations. The Red Sea is home to over a thousand species of fish, diving is available for all ages, and each reef is unique as a work of art. The article collected the top of the best hotels in Egypt for diving.
Reef Oasis Beach Resort 5*
A five-star hotel, located in an amazing bay on the first line. There are 10 outdoor pools, 7 restaurants and several bars. The center of Sharm El Sheikh is about 9 km away.
Beautiful reef and fabulous sea – here through a thickness of clear water you can easily come across stingrays and morays. And the fish, corals, urchins, cuttlefish and even octopus – all this can be seen even near the shore. Tour boats go to this reef – so diverse and full of marine life. There is a diving club with certificates, a water park and Russian-speaking animation.
Royal Tulip Concorde El Salam Sports Area 5*
An excellent hotel with modern spacious rooms, well maintained area and stunning sea views. It is 10 km to the center of Sharm El Sheikh. There is a fitness club, a large water park with water slides for adults and children, spa, diving center, and kitesurfing school.
The hotel has its own sandy beach with a shallow lagoon. The nearest coral reef can be reached by a 600-meter pontoon. Here you will meet large sea turtles, passing dolphins, stingrays, wagtail fish, and many other species – from barely visible to the giant ones.
Grand Rotana Resort & Spa 5*
A chic hotel in Sharks Bay. The grounds are more like a tropical garden with waterfalls and palm trees – very comfortable and fresh. The hotel has a beautiful coral reef with fish, gentle entrance to the sea is in the children's area.
Diving, snorkeling, windsurfing and other water sports are waiting for you. And also horse and camel riding and desert safaris.
The reef is gorgeous! Picturesque groups of coral formations, stingrays, moray eels, octopus, fancy fish and sea turtles – amazing emotions are provided.
Baron Resort 4*
The hotel is located in Ras Nasrani Bay in the north of Sharm El Sheikh. It has a magnificent beach with white sand, a swimming pool in the form of a lagoon, a platform for diving and snorkeling at a length of 145 meters. There are also 9 restaurants and bars and an Olympic size swimming pool with fresh water. The center of Sharm el Sheikh is 15 km away.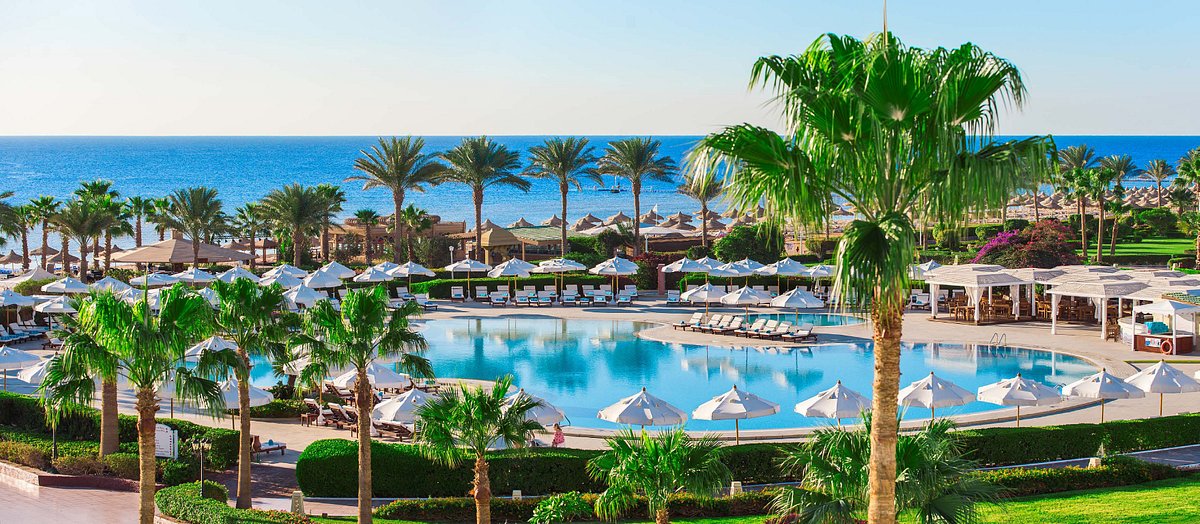 Entrance to the sea from the floating pontoon. If you want to watch the fish, moray eels, barracudas, reef sharks, turtles, dolphins, rays and other creatures of the depths – this hotel is ideal for you.
The reef is called Ras Hamilla: it has caves and grottoes that are great for diving and snorkeling enthusiasts. Nearby is the island of Tiran, where you can go on a boat trip with diving and enjoy the scenic views.
Jaz Fanara Resort & Residence 4 *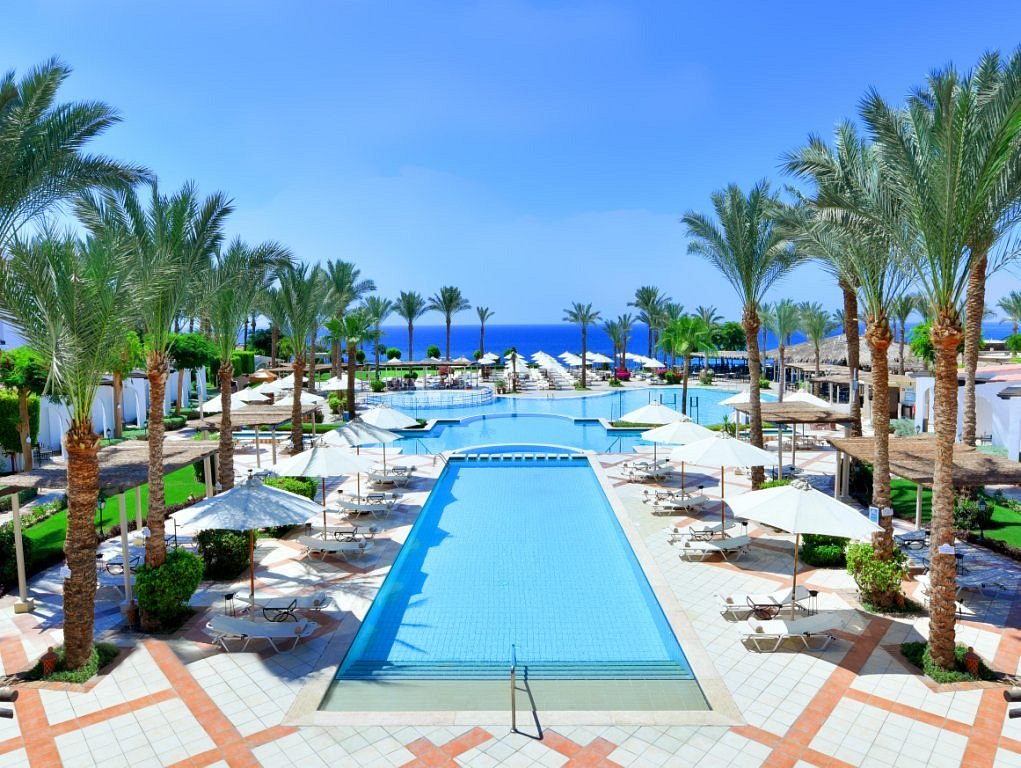 The complex is located on the cliffs of Ras Om El Seed, just minutes from the bay of Naama Bay. The center of Sharm el-Sheikh is 2 km. In reviews, our tourists often point out the quality "all inclusive".
An ideal place for beginners divers – the location in the bay eliminates strong gusts of wind and other troubles. Regularly take divers and snorkelers on excursions here. The first 2 reefs may not meet expectations, but beyond the third, the real wonders begin!
Royal Brayka Resort 5*
The hotel is located 17 km from the town of Marsa Alam. A great option for lovers of snorkeling and diving – the sea inhabitants literally flooded the entire reef space! Stingrays, reef sharks, crocodile fish, small octopuses on the hunt, and sometimes come even turtles and dolphins.
The hotel has 3 pools and 4 water slides for adults at Brayka Resorts. There is also a diving center, a gym and a nice spa.
Sentido Reef Oasis Senses Resort 5*
Ideal for exploring the amazing corals and exotic sea life. The coast offers panoramic views of the Sinai Mountains and the island of Tiran. The sea entrance is from a pontoon, but there is a small flat area with sand. Tourists speak well of the diving center at the hotel.
There is a diving pool, 3 heated pools, 2 children's pools and a water park with 14 pools. The area of the hotel is very beautiful and green, and there are many locations for photos. And guests can also use the infrastructure, restaurants and bars of the Reef Oasis Beach Resort 5* for free.