The UAE is rapidly developing its tourism industry. The emphasis is not only on the beach vacation – new amusement parks, shopping centers, art objects and attractions are being built. And the leader in this parade of entertainment infrastructure – Dubai. There is even a separate area for attractions and entertainment – Dubai Park and Resorts.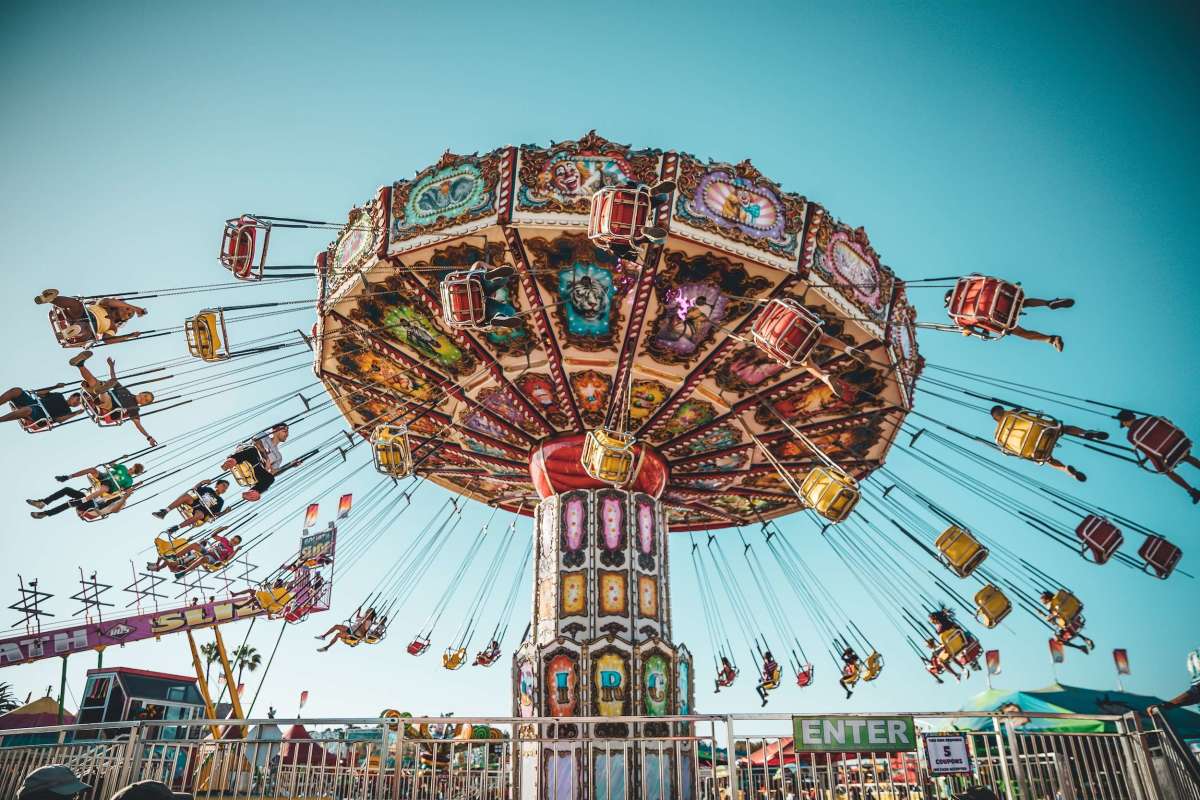 We have collected for you the top 5 best parks in this wonderful city: where they are, how much it costs to visit, how to get there and what to do – read this article.
Motiongate
A popular theme park among domestic tourists, located in the Dubai Park and Resorts attraction area. It is made in the Hollywood style: here you can "tame" the dragon, get acquainted with the Viking village, make friends with Shrek and Kung Fu Panda, Madagascar characters and many other media characters.
The place is open to adults and children, but with the condition that kids under 6 won't be allowed on many of the rides. If you love cinematography, want to know how a great movie is made, and even try on the image of the main character – be sure to visit this amusement park. There are "branches" of DreamWorks, Columbia Pictures, Lionsgate, Sony Pictures – very atmospheric.
Guests have access to more than 40 attractions of world-class and varying complexity, 5 of which are extreme. There are also 3 merry-go-rounds, 2 swing rides, 3 4D movie theaters, 4 cartoon rides, 4 playgrounds, 6 show programs.
In the cafes and restaurants on the territory you can not only have an à la carte meal, but also try to cook your own dishes.
The cost of a day pass: from AED 275. Children under 3 years old visit the park for free, but be sure to bring a document confirming the age of the child.
The best way is to take a cab. If you want to save money, take the Ibn Battuta Metro and change to the DPR1 bus which is the common transport for the entire Dubai Park and Resorts entertainment area.
LEGOLAND Dubai and LEGOLAND Water Park
Located in the same Dubai Parks and Resorts and is one of the world's largest theme parks. It is divided into two parts: the first is directly LEGOLAND Dubai, the second is LEGOLAND Water Park. Despite the name, they are different objects, so each requires a separate ticket. But do not worry – at the ticket office you can buy a combo ticket at a discount and do not deny yourself anything.
There are thousands of Lego models and 40 attractions for all tastes. LEGOLAND Water Park has a shallow water area for kids, 20 water slides and a wave pool.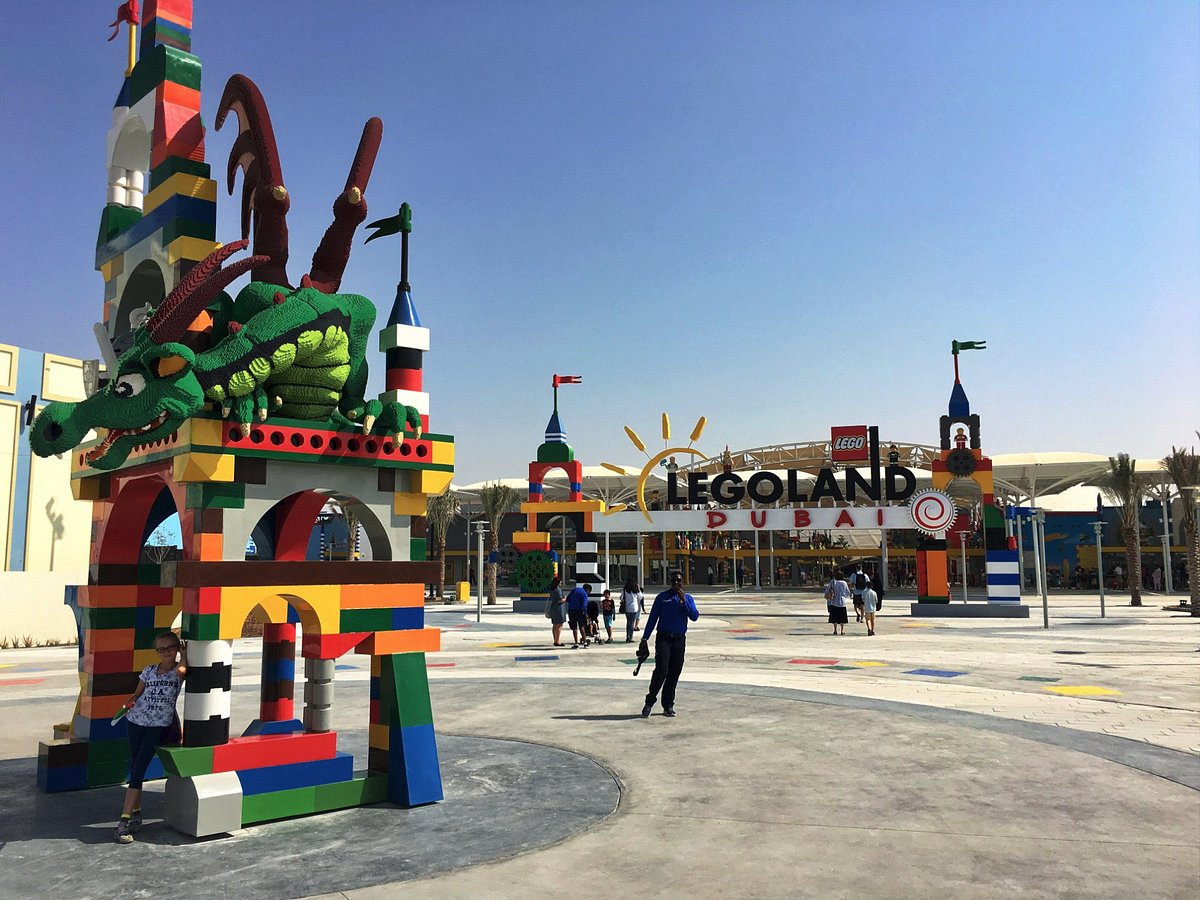 The park is unlikely to suit fans of extreme and adrenaline – the place is for children, so all the rides are quiet and slow. But families with little ones will definitely enjoy it. Children under 3 years old visit the park for free.
Day passes start at AED 295 for each of the two parks. A ticket for two parks at the same time will be more profitable – from AED 355.
Departure is as with Motiongate – either by cab or by shuttle from Ibn Battuta Metro Station.
Bollywood Parks
A veritable landmark of Dubai and an exact replica of Bollywood Studios. Located in the Dubai Parks and Resorts area. Elephants, majestic palaces, bright colors and songs and dance – what can be done without them?
The large 856-seat theater regularly hosts Bollywood-style productions and musicals.
Most of the attractions are dedicated to the technology of film production: you can watch the creation of special effects and even be the "main character" of another production. And there's Indian cuisine at every turn: guests are treated to tandoori bread, fried peanut dishes and sugar cane lemonade. If Indian spice isn't for you, there are burgers, pizzas, and other fast food options.
The park has recreated the shopping street of Mumbai. There are many stores and souvenir shops, cafes and restaurants, where you can take a breath and "digest" the experience.
Cost of visit: from 220 dirhams per person, children under 3 years old are free. Getting there is similar to the first two parks: by cab or Ibn Battuta Metro Shuttle.
Ski Dubai
A ski resort right in the middle of the desert – why not? The park is located in the huge Mall of the Emirates. Not only lovers of snow slopes and steep slopes, but also ordinary visitors with children will find it interesting here.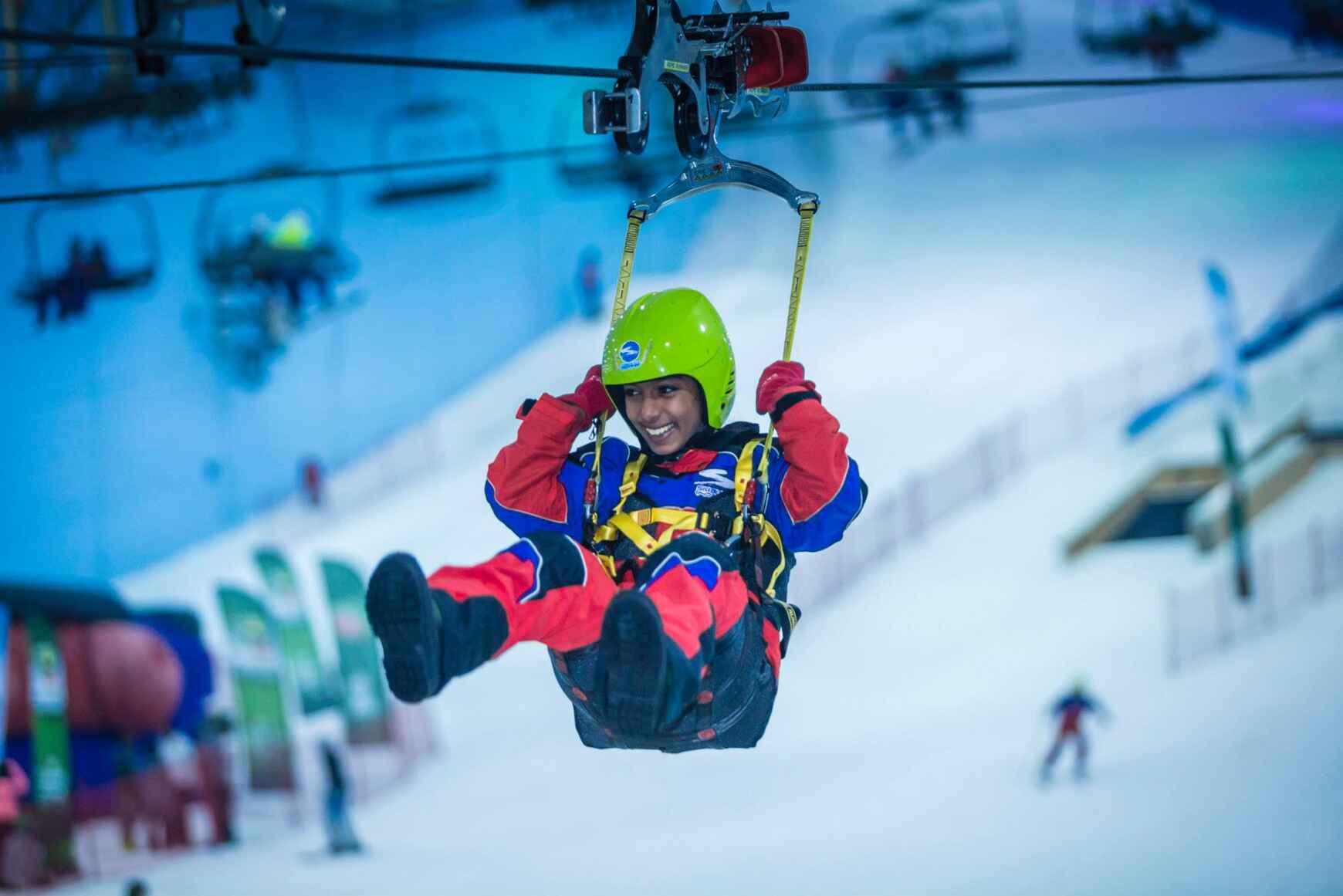 Part of the complex, called Snow Park, is a theme park. There is a beautiful cave with ice statues; the Zorb Ball, a ball in which you can ride through an ice chute; plastic sleds, "bumper cars" and tubing down an ice slide.